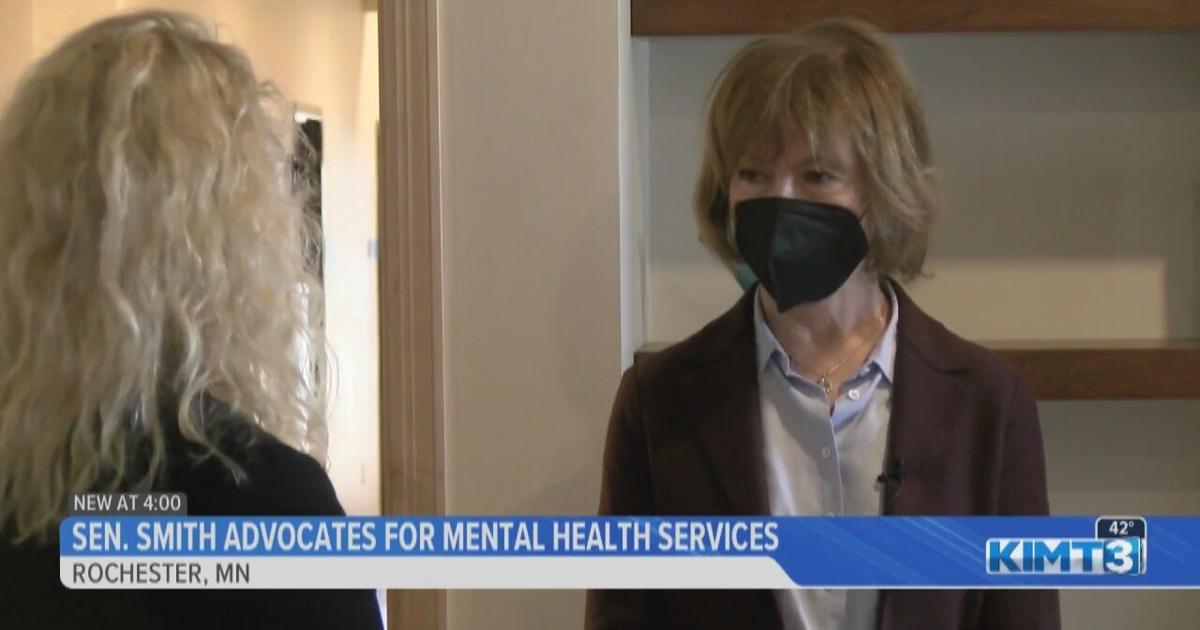 Senator Tina Smith advocates for mental health services during visit to Med City | News
ROCHESTER, Minnesota — U.S. Senator Tina Smith was in the Mediterranean city on Friday with a full schedule of stops during her visit.
The senator saw infrastructure projects and even participated in a labor discussion with city leaders.
Increasing access to mental health services has been a top priority for Senator Smith, which led her to stop at the Southeast Regional Crisis Center.
There, she joined County Commissioner Sheila Kiscaden to learn more about the services the SERCC provides to the 10-county region they serve.
The center opened at the end of last July, carrying out nearly 600 screenings for people in mental health crisis since its opening.
Senator Smith fought long and hard in the Senate to expand access to mental health care in schools and expand the workforce of mental health providers.
She says the pandemic has helped remove some of the stigma around mental health.
"Young people are becoming strong advocates for better health services in schools. And I think that's a sign that young people understand that this is something that many, many people go through in their lifetime. and that's something people deserve to get help with."
Smith says this visit will give her an idea of ​​what needs to be done to provide access to mental health services.
"What we do to expand access to crisis care for people in mental health crisis will help me be a better advocate. I believe the best ideas for moving the work forward come from the people doing the work," she adds.
Senator Smith is also working to ensure that insurance companies reimburse individuals for mental health care services.
State Senator Dave Senjem is supporting a bill to build ten such mental health facilities across the state of Minnesota. The legislation targets capital security.