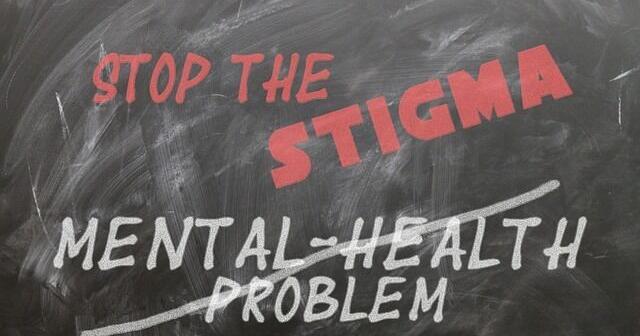 Pa. House bills deal with mental health services and education in public schools | News
HARRISBURG — A package of bills to improve mental health services and education in public schools was introduced on the House floor Monday.
A bill allows school districts to contract with a licensed third-party provider for mental health counselors based inside school buildings, and establishes a grant program to help fund the initiative.
The second directs the Pennsylvania Department of Education (PDE) to develop a model mental health curriculum, while the third directs the department to initiate a study of how mental health education is currently offered in public schools. .
The bills left the House Education Committee with near unanimous support.
State Representative Aaron Kaufer, R-Luzerne, proposed the legislation. He cited the results of a study published in a report by the American Psychological Association (APA) which showed that the number of school-aged children seeking help in emergency departments for seizures Mental health surged in the first eight months of the COVID-19 pandemic.
Another survey of 3,300 high school students conducted in the spring of 2020 found that almost a third of them felt unhappy and depressed much more than usual, according to the APA report.
"When there aren't enough mental health staff in the district, educators don't have a place to refer kids who need support," Kaufer told committee members.
Citing data from the Centers for Disease Control and Prevention, the American Foundation for Suicide Prevention found that for 2020, suicide was the third leading cause of death among people aged 10 to 24 in Pennsylvania.
Kaufer's proposal for accredited third-party providers and grant funding requires evidence-based programming to include promoting a positive school climate, crisis management, communication skills, and suicide prevention.
Suppliers, working inside schools in established offices, would interact directly with students. Among their duties, they would be asked to conduct early intervention when students are showing grief, anxiety, and anger or have experienced trauma.
The BDP would establish the pilot grant program for school mental health services. It would award up to 35 grants a year starting next school year. Funding should be used to complement, not replace, existing mental health services.
The program would be instituted in all grades, from kindergarten to 12th. Mental health training, four hours every five years, would be incorporated into a district's professional development plans. Non-public schools could acquire the program upon request.
Since the grant funding may not be enough to cover an entire school district, State Rep. Mark Longietti, D-Mercer, suggested he submit a ground amendment to s' ensure that notices of services are directed to families in the specific buildings in which they are offered, seeking to avoid confusion at the district level.
Representative Andrew Lewis, R-Dauphin, voted against the program bill, saying he felt it needed more work. He asked for more information on how it was determined that it was a K-12 program rather than starting in a later year. Lewis said he fully supports the provision of such school-based care, but wants to know more.
"We see these behaviors in kindergarten. For the public school system and for this to be in place, starting in kindergarten, this is absolutely the best decision," said Rep. Gina Curry, D-Delaware, a former behavioral health professional.
Rep. Barbara Gleim, R-Cumberland, also said legislation on school mental health supports as well as a new curriculum needed to be explored further. She voted against both.
No other dissenting votes were cast. The three bills are moved to the House floor for further consideration.