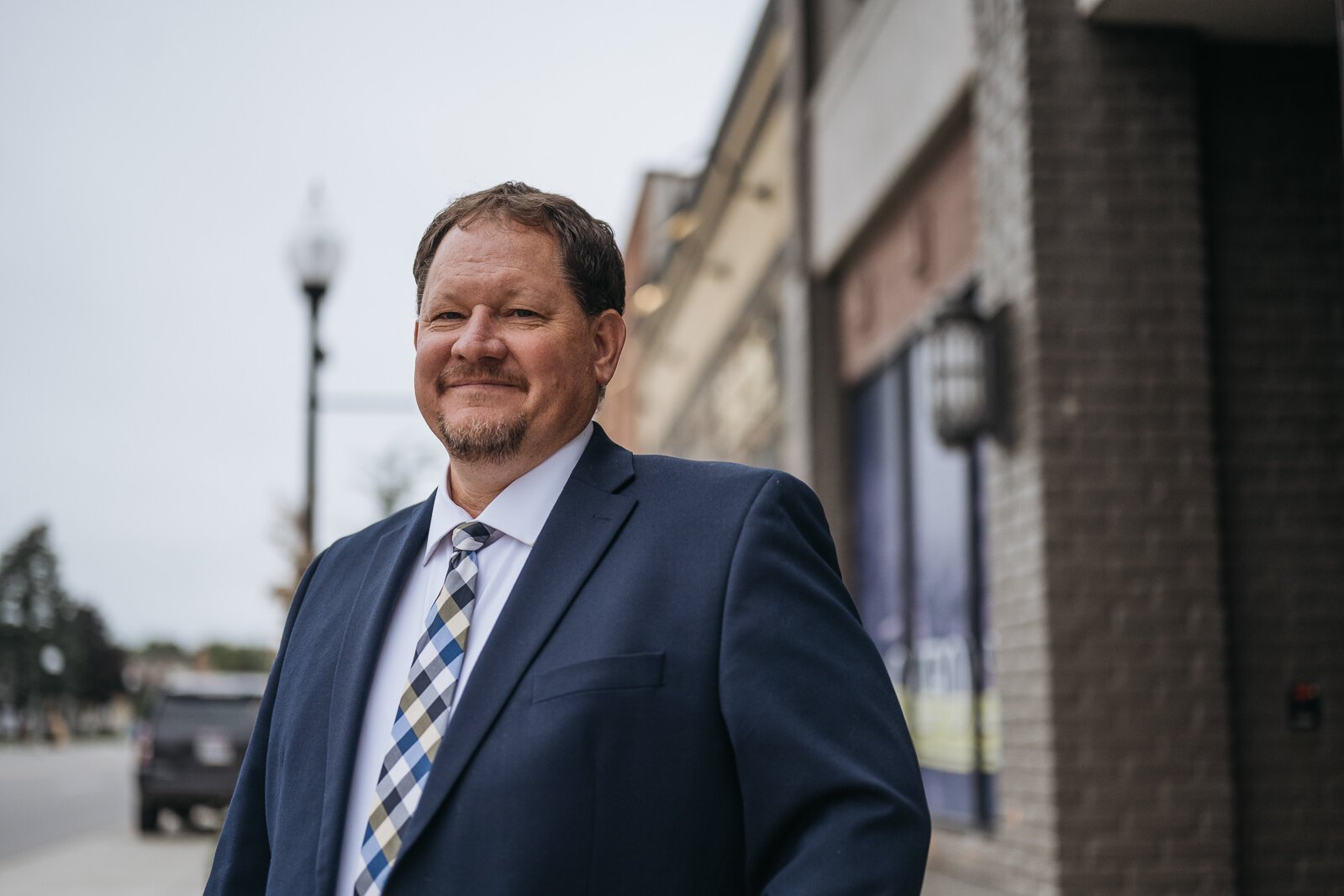 Michigan schools expand mental health services following Oxford school shooting
This article is part of Health, a series about how Michigan communities are stepping up to address health challenges. It is made possible thanks to funding from the
Michigan Health Endowment Fund.
While the general impact of the COVID-19 pandemic on the mental health of Michiganders sparked wide conversation about the need for more mental health services in schools, last year mass shooting at Oxford High School brought a new urgency to the issue. Oxford Community Schools have introduced a host of new mental health supports – even as the state of Michigan itself prepares to make an unprecedented investment in school mental health services.
Now at the forefront of integrating mental health supports into schools, Oxford Community Schools have launched a number of initiatives that not only address the trauma their students have experienced, but also provide a mental health safety net for all.
"The health and safety of our students and staff is the first priority at Oxford Community Schools, which is why we have focused on several different mental health supports, including curriculum-based supports and staff supports," said Todd Barlass, Principal of Oxford Community Schools. Director of Student Services and Welfare. "We will definitely continue to develop our social-emotional learning curriculum, from kindergarten through our high school and grade 12 classrooms. And it's an ongoing process."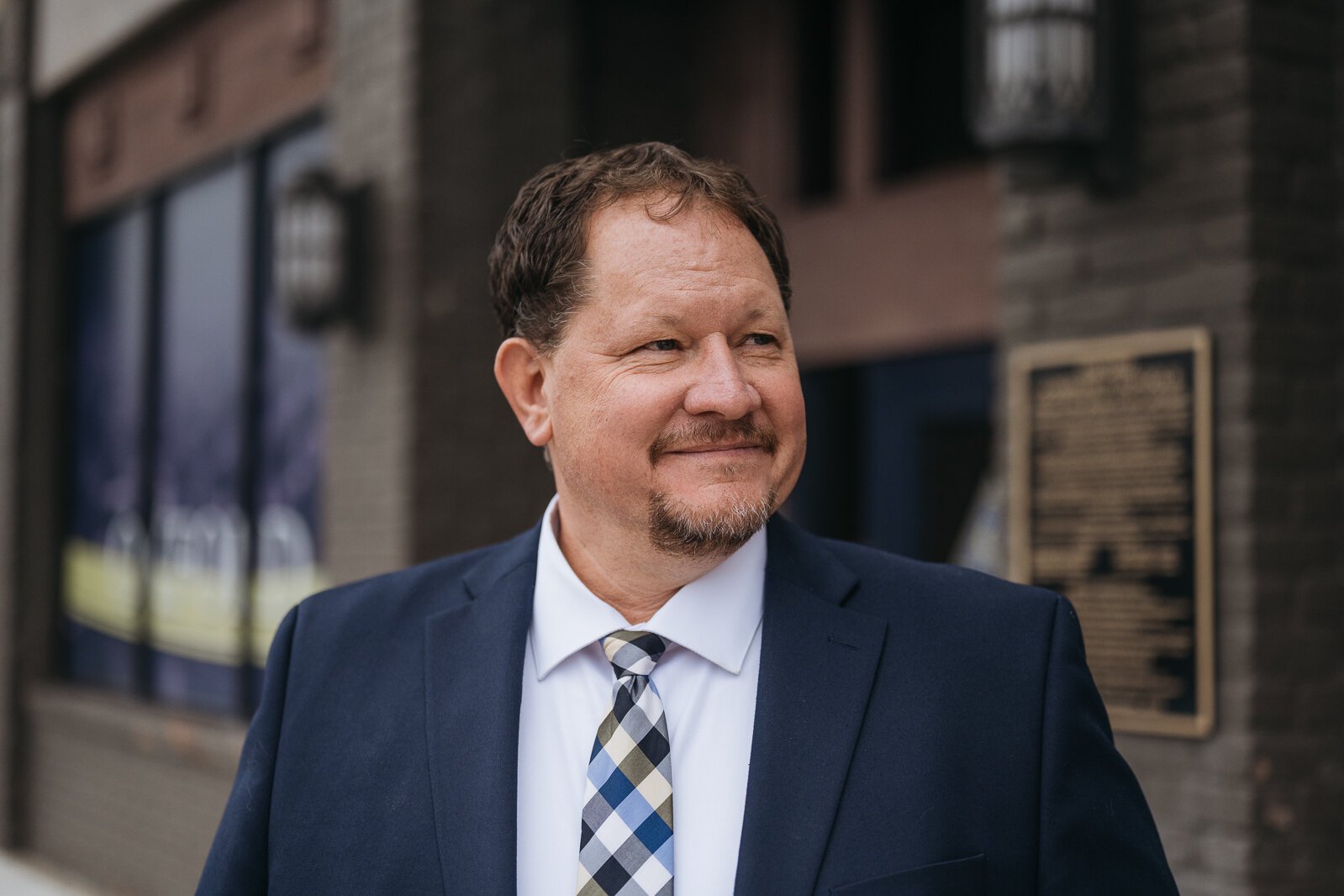 Todd Barlas.
Hired in July 2022, Barlass has participated in the Michigan Department of Education's (MDE) Social-Emotional Learning (SEL) initiative since its launch in 2016. SEL's five core competencies include expanding student skills related to self-awareness, self-management, responsible decision-making, relational skills and social awareness.
"As we look to target these specific areas, we try to use some of our other platforms around restorative practices and trauma-informed practices to make sure we're strengthening each of these five areas," Barlass said. .
Barlass says the district encourages teachers and staff to participate in SEL trainings, but he's also forged many partnerships and added staff to meet the district's mental health needs. The district consults Dr Jim Henryfounder and director of Western Michigan University Children's Trauma Assessment Center, where he and his colleagues have helped thousands of traumatized children. Easterseals provided his eight hours Youth Mental Health First Aid training to Oxford staff last spring. The county's regional service district, Oakland Schools, provided consultants to help Oxford staff integrate restorative practices, trauma-informed practices, and SEL in the program at all levels. A trauma-informed clinician serves as the recovery coordinator, and a restorative practice coordinator ensures teachers have the ability to integrate restorative practices into their daily lesson planning. And the district has increased the number of home-school liaisons in elementary, middle and high schools in the district.
"They really keep that connection between school and home," Barlass says. "They also support some of our entry-level interventions at the classroom level with our students, so they've been a great addition."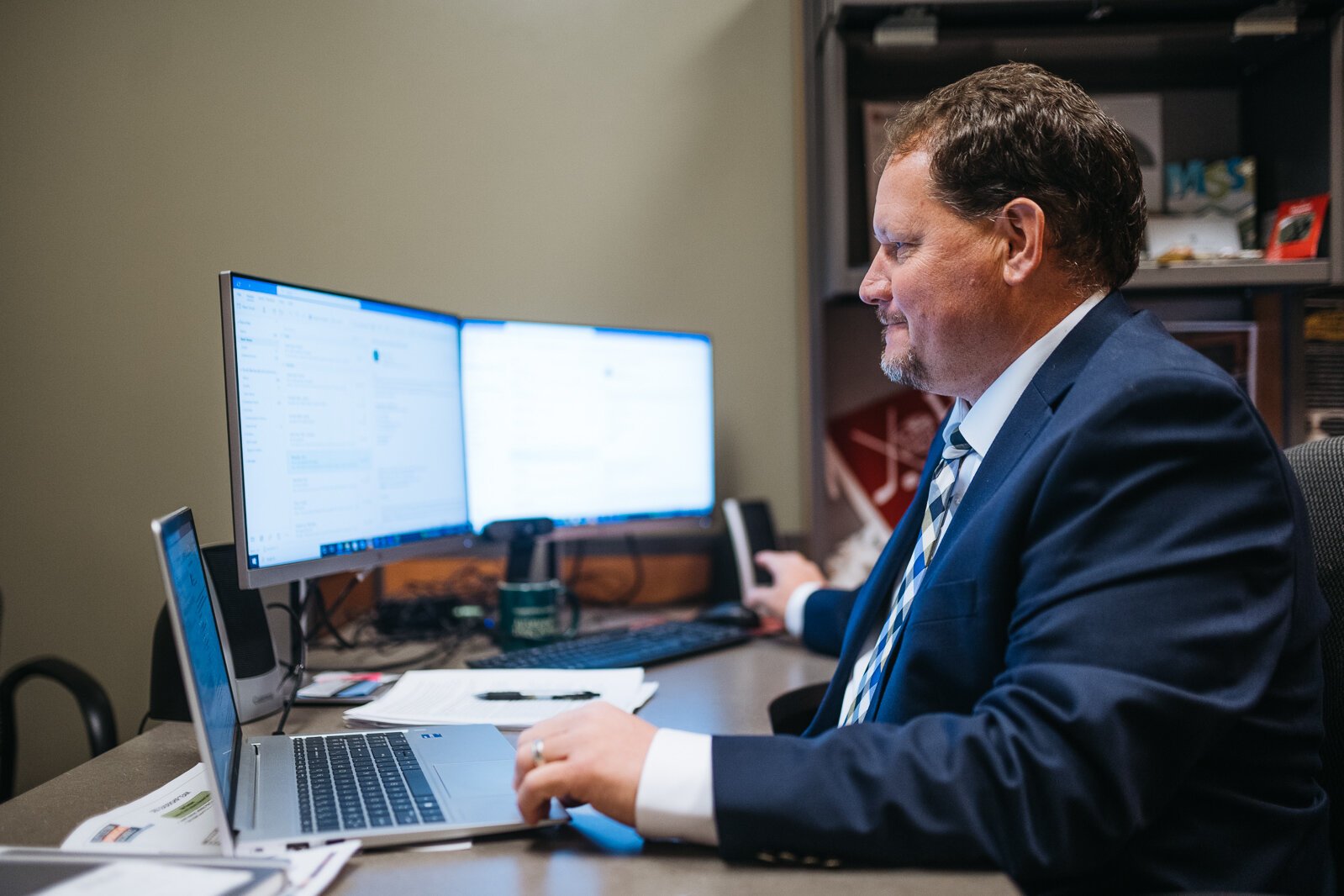 Todd Barlas.
As the district continues to examine how it can support staff in identifying student mental health needs, the importance of student-led and student-driven initiatives has been recognized as critical to helping students access services for them. themselves and their peers. For example, student representatives from Oxford Community Schools will attend the Michigan Secondary School Principals' Association Student Mental Health Summit in Lansing next month.
"It will be great to have them face to face at the summit, which will build their confidence in their ability to learn about some of these components of mental health in schools," Barlass said.
In addition to all of this support, Oxford Community Schools has introduced therapy dogs to its schools: two at district high school, one at middle school, and three at its elementary schools. The district eventually plans to create a "District Dog Pack" of 11 therapy dogs and trains staff in animal handling.
"Kids love it," Barlass says. "…That's a great support."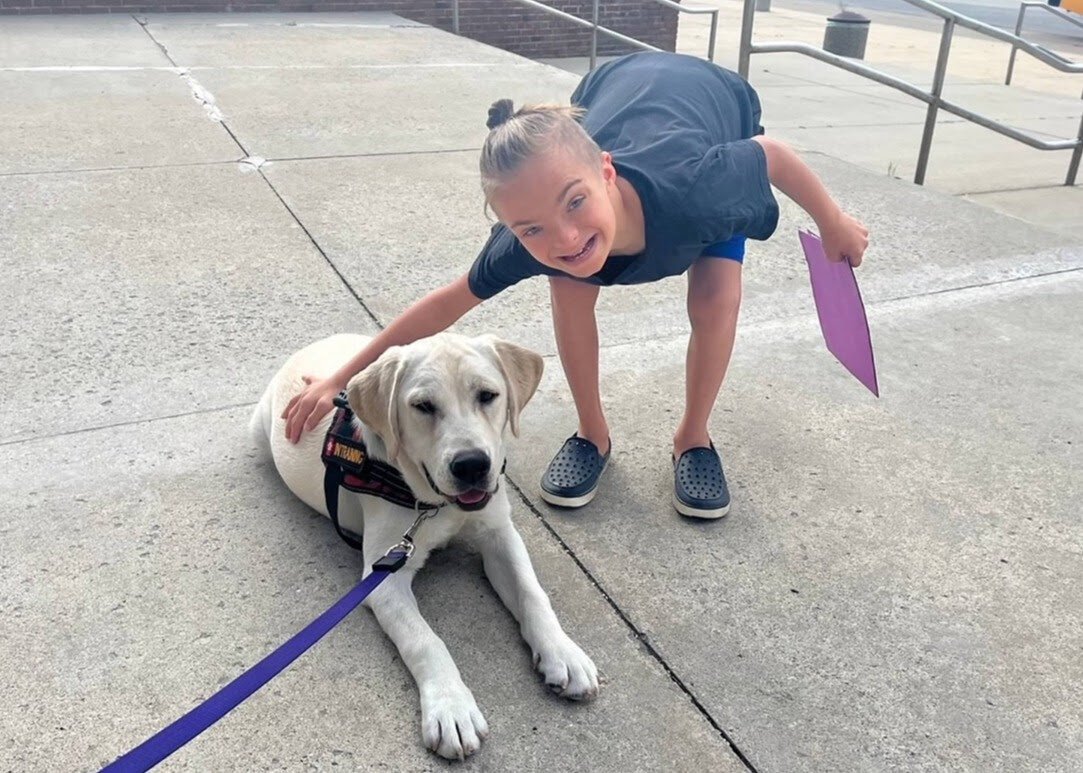 Jake, Birmingham Public Schools new therapy dog, with Haven Zawaideh, a 7th grader at Derby Middle School.
Oxford Community Schools aren't alone in introducing therapy dogs to their schools. Birmingham Public Schools recently welcomed Jake, an English Labrador Retriever, to support the 700 students at Derby Middle School. Bloomfield Hills Schools, Brighton Area Schools, Clarkston Community Schoolsand Escanaba Area Public Schools are among many other Michigan districts that use therapy dogs to help students with SEL needs.
TRAILS Leads Students to Balanced Mental Health
Community schools in Oxford and most other districts in Michigan recognize that integrating SEL into school curricula, from kindergarten through 12, is a way to improve student mental health and reduce the risk of violent incidents at school. A readily available SEL resource for schools in Michigan is the University of Michigan (UM) TRAILS (Transforming research into action to improve the lives of students). TRAILS offers publicly funded training and programs to help teachers, school mental health professionals, social workers and counselors share a wide variety of skills that help students recognize and regulate their emotions, as well as manage conflicts with their friends and classmates. TRAILS programs are designed to require minimal preparation time for teachers, and the TRAILS website also offers resources that school mental health providers can use to provide individual or group services.
"Classroom content aligns with content from school mental health providers," says Elizabeth Koschmann, director of TRAILS and a researcher in UM's Department of Psychiatry. "By aligning the curriculum with what happens in more intensive services, children receive better and more consistent care. And teachers can reinforce what children learn with their social worker, counselor or psychologist."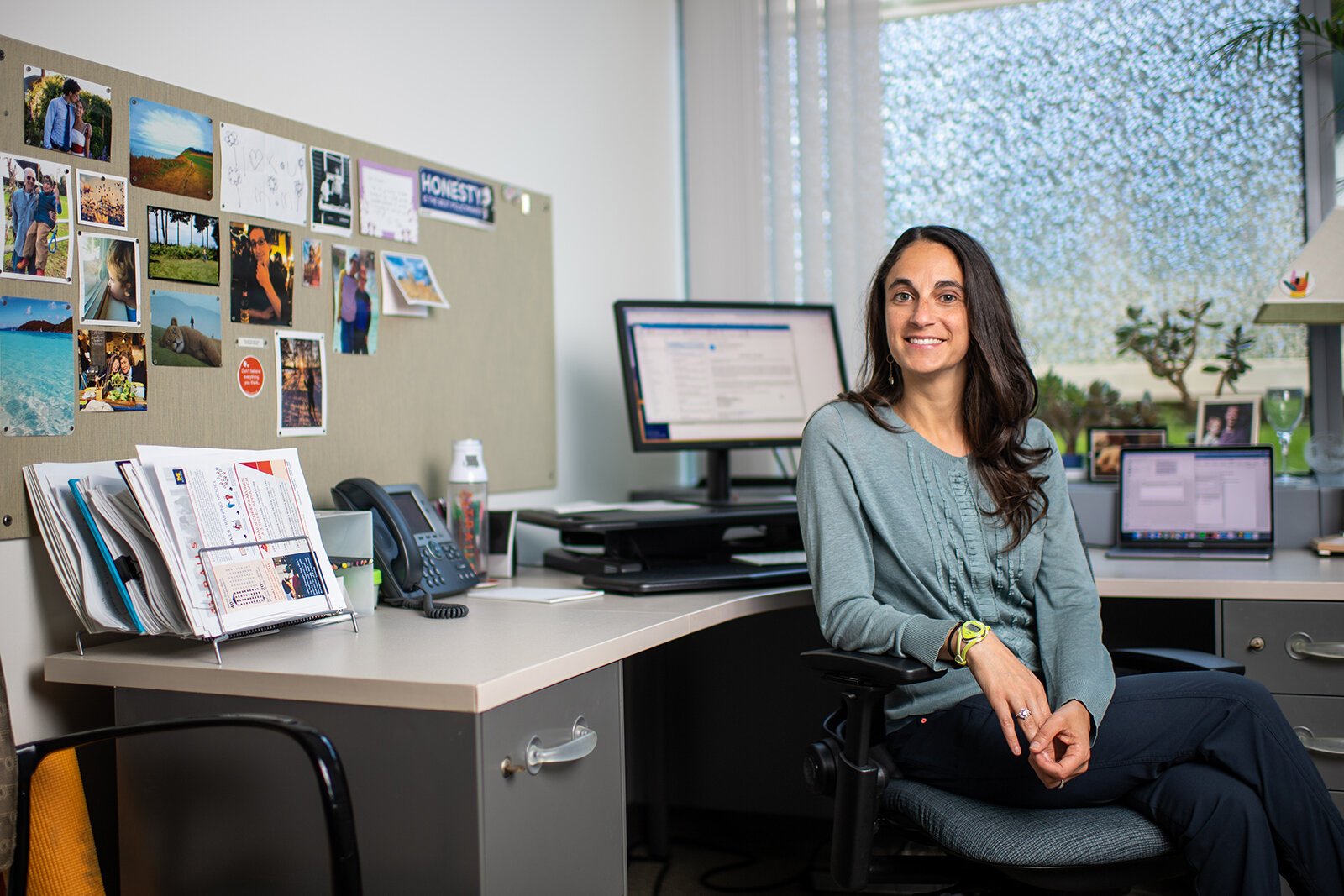 Elizabeth Koschman.
TRAILS also trains qualified mental health providers from community mental health and private practice to mentor teachers and school mental health professionals as they integrate SEL into their schools and classrooms.
"It's really important to remember that mental illness is incredibly common. Among school kids, even a school shooting is too many incidents, but those are rare," Koschmann says. "Although mental health care is important in preventing violence, the overwhelming majority of children with mental health problems will never engage in a significant act of violence. It is important to recognize this. We do not want to target children as being at risk of committing an act of violence. We want to help them connect to their schools, feel supported, recognize those who struggle early, and guide them to effective care.
State bolsters school safety with additional funds
Ensuring Michigan children have access to mental health support services at school has become a priority for MDE as well as the school districts it serves. Michigan's Fiscal Year 2023 Education Budget is dedicating an unprecedented $214 per student to fund mental health and school safety in every public school district.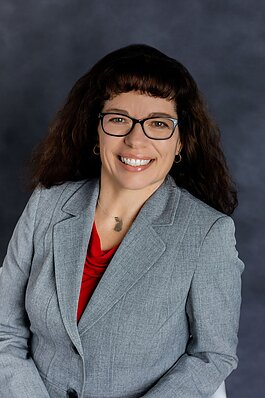 Diane Golzyński.
"In the 2018-2019 school year, we saw the state's first investment in direct student services in schools, allowing schools to hire professionals to meet the mental health needs of our students. . This number has increased every year", explains Diane Golzynski, director. from the MDE's Office of Health and Nutrition Services. "This year, for the first time, $150 million is being allocated to school districts."
In addition to funding mental health supports, the new state budget is also providing dollars to school districts to improve safety in their buildings. This includes door alarms, security cameras, school security assessments, and critical incident mapping, i.e. a map of the school that also uses common language for designations. rooms that can be easily communicated in a crisis.
However, helping all students achieve mental health is the real key to school safety, not only to prevent the very rare incidence of a shooting, but to prevent behaviors like bullying, identifying children with trauma-related behaviors and support children with even mild depression. and anxiety.
"Some people want school to be about reading, writing, and math," Golzynski says. "They completely forget that a child is a whole person. We have to take care of the whole person to be the best academically, which then determines their future."
Estelle Slootmaker is a writer specializing in journalism, book publishing, communications, poetry and children's books. You can contact her at [email protected] or www.constellations.biz.
Photos of Todd Barlass by Steve Koss. Portrait of Elizabeth Koschmann by Eric Bronson/Michigan Photography. Photo by Diane Golyzynski courtesy of Diane Golzynski.