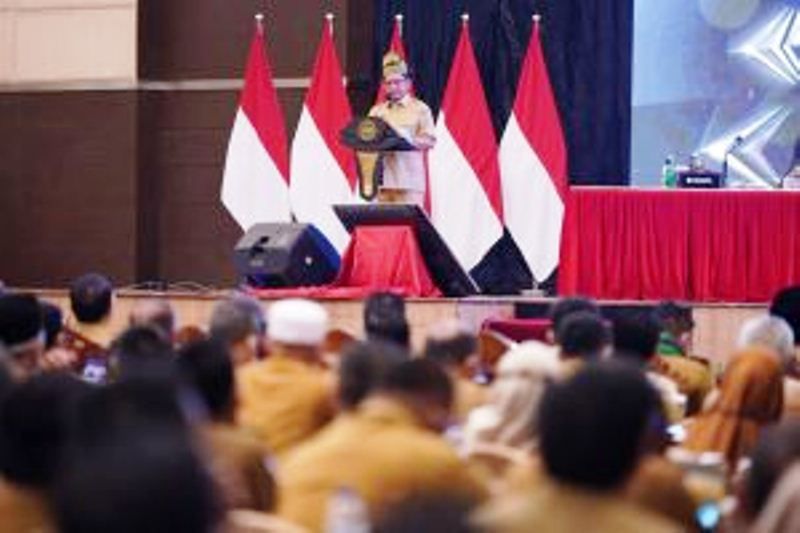 Local governments should complement health services to tackle stunting
Data collection should make it easier for the government to provide social assistance to people in need
Pekanbaru, Riau (ANTARA) – Interior Minister Tito Karnavian has encouraged regional governments to make efforts to accelerate the reduction in the prevalence of stunting, including by completing primary health service facilities.
"Regional governments, please prioritize polyclinics and community health centers that are neglected and check what is missing," the minister remarked here on Tuesday.
Karnavian believed that inadequate primary health services would be the cause of stunting in children.
Related News: Unhas ready to work with BKKBN to tackle stunting: Rector
The minister said that in a bid to accelerate stunting reduction, village leaders are activating the Family Welfare Movement (PKK) and Integrated Health Posts (Posyandus) to conduct door-to-door data collection. out to pregnant women from low-income families who are at risk. growth retardation.
According to Karnavian, these pregnant women should receive extra food, an egg a day, animal protein, vegetables and vitamins.
"Data collection should make it easier for the government to provide social assistance to people in need. Thus, the distribution of aid and government programs can be targeted," the Minister noted.
In addition, detailed data collection is needed to see what these families are missing, so that the government can intervene by distributing various forms of assistance.
Related news: Cross-government synergy key to achieving stunting reduction target
To reduce the prevalence of stunting in Riau Province, the National Population and Family Planning Agency (BKKBN) Riau formed the Task Force on Accelerating Stunting Reduction, village at the provincial level.
The BKKBN of Riau has trained teams of family aids (TPK) distributed in all the districts and towns of the province, with a total staff of 10,674 people. The teams are made up of PKK and Family Planning (KB) executives and midwives approved by the local village chiefs.
In addition, Riau's BKKBN has formed audit teams in 12 districts and towns in the province involving paediatricians, obstetricians and gynecologists, nutritionists and psychologists.
Related News: South Kalimantan succeeded in reducing stunting rate to 20%
Related news: Sorghum as a solution to reduce extreme poverty and stunting: KSP